I'm waiting for my ubuntu to update, so I'll kick off with my bits and pieces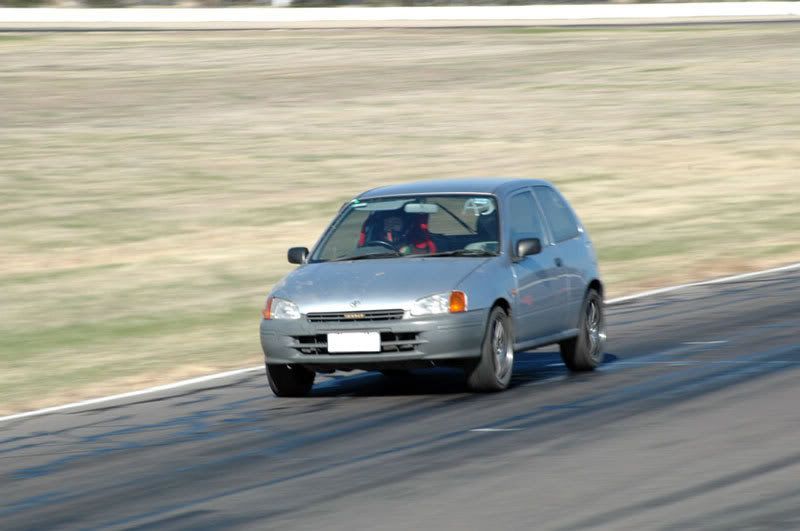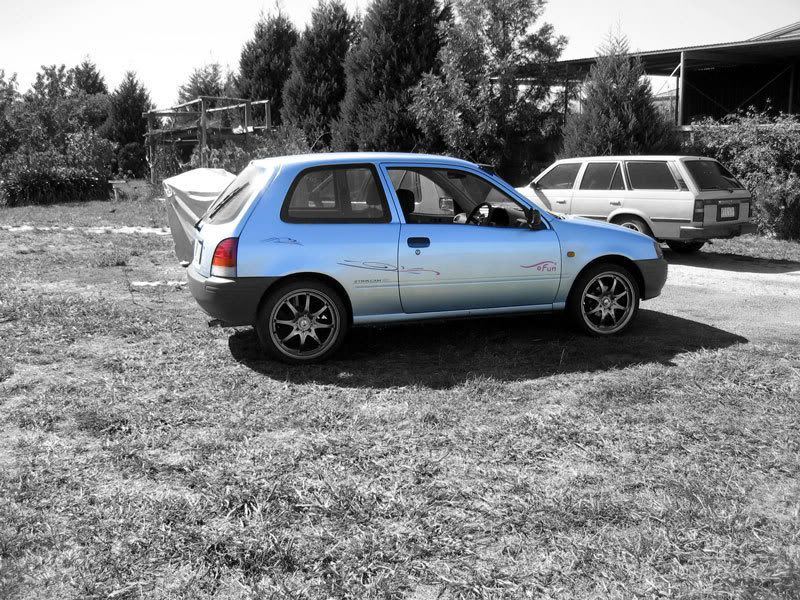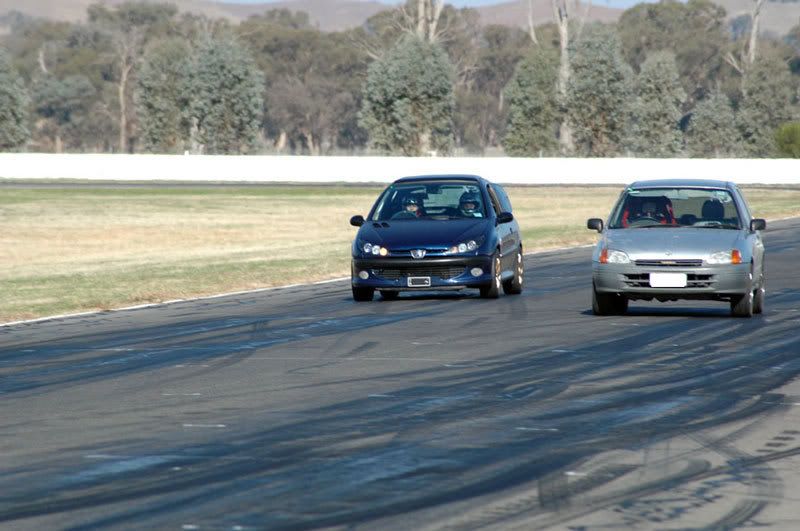 USERNAME:
c2888 ( it means nothing, I just needed a user id at school, I mean it's my secret agent ID)

Current Car:
Toyota Starlet Life 1997

Previous Ride history and status:

White AE86 supercharged, currently resting needing attention
Yellow Corona Wagonia, current loan car, used by all when their daily rides break, or are in other parts of the world
Brown AE86, got supercharged, never saw road, engine went to white one, then sold to be a drift nats champ, got all the way to purple and CA18DET powered, but ended up parted out
Green AE86, Bought it CHEAP, stacked, but with all the goodies now in the white one, parts now spread across australia.
Green VW Beetle, Stacked into a Camira on my P's, 6 month good behaviour bond, crushed, put motor into white Beetle
White VW Beetle, resting after long hard life, spiders live inside, and moss on the outside
Red AE82 Corolla Twincam, thrashed and abused, then sold to my uncle, he loved it
Green Tarago Toaster Van, Stolen from Dandenong Plaza by junkies, stacked in reservoir, AAMI payed out to fund Red Corolla
Mod list:
Starlet runs stock mechanicals not even a pod or exhaust.

Interior dressups like steering wheel, paseo front seat, tacho dash from JDMbro starlet, coin holders, cupholders, card holders.

Stripped back half, so it's 2 seater now.

Knockoff CE28 'style' magline 17s, dropped a little.

Yes the drums look tiny behind the wheels.
Track records, Drag times, Dyno results, Achievement etc:


Ask shaun, I think I hold the record for my class at winton within the exe-crew members


Starlet has dragged off porsches
Sprinter dragged off 350z and Lamborghini
Corona has taken out a WRX
43400 watts at front wheels in the starlet




Personal Rating (6/6):



Track: 4/6

Been once, so I can improve.


Drag: 1/6 - Never been, but I'm sure I can make it to finish line

Touge: / Mountain 2/6 - Trees and cliffs scare the shit out of me
Drift: 3/6 - Can hold a circle, but can't afford to be silly anymore
Power / Dyno: 6/6 - 43.4kw is a lot of watts
Audio / Show: 2/6 - I give myself 2 because I have a cd player, and BIG rims (for a starlet)




Few words from c2888

:

Why are you in the crew/what do you think of exe crew

: I'm here because I need other people to hang with, people that aren't d1cks. Everyone I meet from exe is humble, no matter what you drive, you are an equal.
What do you want to learn in terms of car / driving related:

Some one show me the fast way around winton, so I can get under 2 mins

Motto, Catch pharse, etc:

"Rice ain't nice", "Stay in school",

"2JZ in any car = skids"